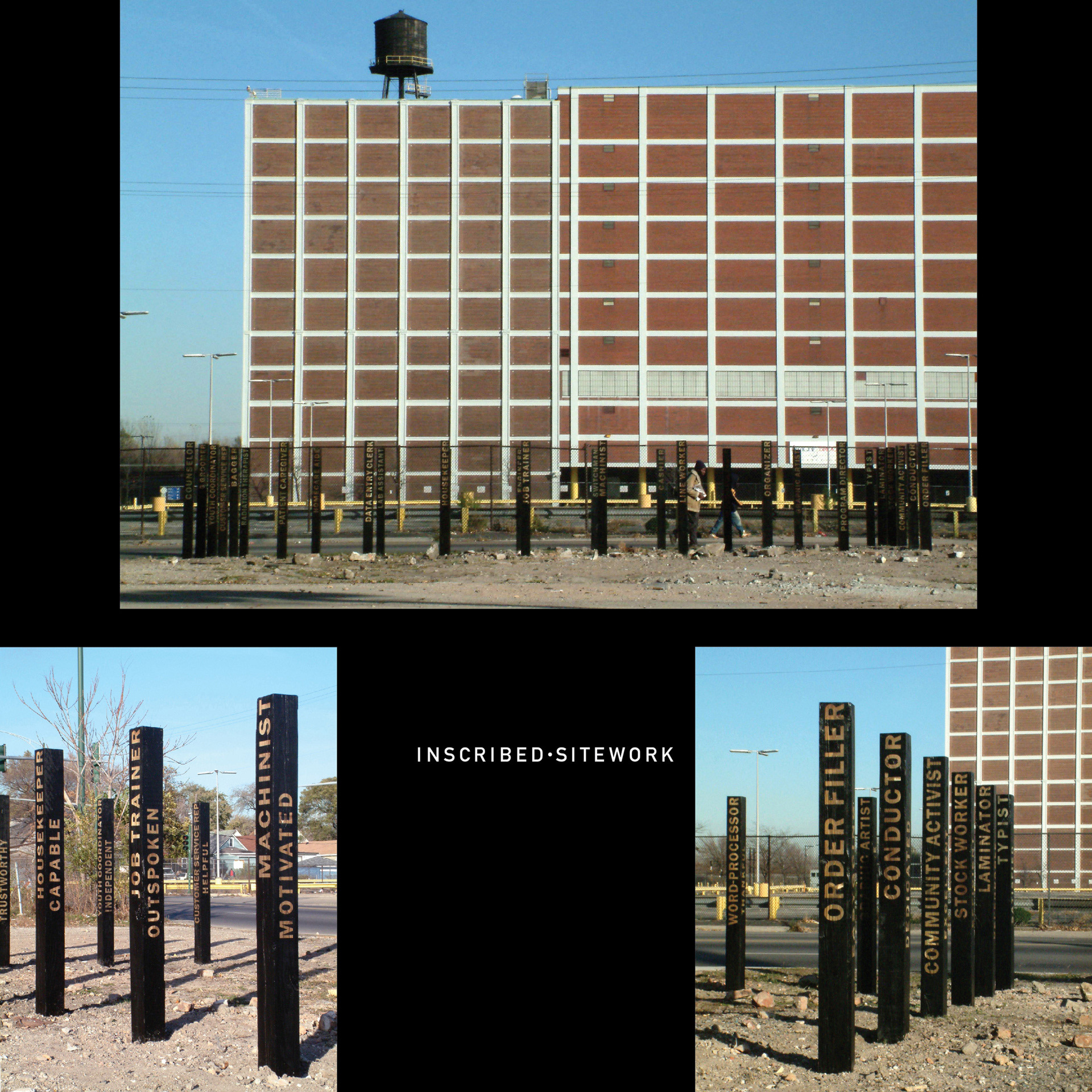 Work-Shift/ Chicago---2005
Project Site:
Brach's Candy Factory/ West Side/ Chicago
Funded by:
The City of Chicago Department of Cultural Affairs
Gaylord & Dorothy Donnelly Foundation
Illinois Arts Council
Standing in a vacant lot on Cicero Ave in the Austin neighborhood of Chicago's West Side, this installation is located across the street from the closed Brach's Candy Factory where nearly 1,500 jobs were outsourced in 2003. Clearly visibile to pedestrian and automobile traffic, it symbolizes the plight of workers in the community.
Twenty-eight massive wooden posts stand in an orderly rectangular configuration. Painted creosote black, the East and West faces of the posts are inscribed with the job titles of members of the Austin community. The North and South sides are inscribed with descriptive words these workers used to describe their job experiences, with the North containing negative words and the South containing positive words.
These posts are metaphoric figures, rooted in the ground, rising out of the debris of a lifeless wasteland: broken bricks, gravel, cracked concrete and rubble. The skeletal configuration is consistent with the desolution of a lifeless and vacant landscape, mirroring the massive, unoccupied Brach's factory structure across the street.
Constructed of painted inscriptions on creosoted wood posts.